---
Due to Jr-Imagine leaving GCZ and returning... we are not sure if the old GCZ script placer will be called or considered the GCZ Script Placer... So in his absence I have started working on the first online script placer. It is still in alpha stages, but so far it is functioning as expected. Please feel free to comment any ideas you have for this script placer.
Feel free to comment any ideas you have for the script placer's features or design.

This picture is the alpha version, detailing and positioning will come after it is finished.
Features:
Intro text
Anti Cheat
Custom Spawn Score
Drop down menu of all guns with an other textbox for custom weapons
Removal of hell hounds
BO1 Perks (May be in, if Jr allows us to use his scripts for the perks)
Custom Main Menu Buttons
Viewhands
Custom HUDs (available in v2)
Wallet system
Zombie Counter
I am willing to take more ideas for the features... so feel free to reply what you would want to see.
To do...
Inserting a few more scripts
Adding a few more features
Design and position the elements
Finished
Package the files into a raw (I'm going to wait till all the scripts are in)
Renaming/Downloading the files
Toggle-able Intro text
FX Remover
Update: ADDED NEW FEATURES AND GOT MYSELF INTO A CORNER
- I have added features like points per kill, points per hit, points for knifing... etc. I ran into an issue where it wont allow me to fully create all the files, so untill I figure it out, I probably won't be making any progress. Don't worry, this is able to be fixed, but it may make me rethink my system
Update: FIXED MY PREVIOUS ISSUE, NOW NEED TO FIX A FREEZING ISSUE
- The waw tends to freeze on the loading screen about 85% full
Update: FIXED MY PREVIOUS ISSUE, now time to fix the _zombiemode not being called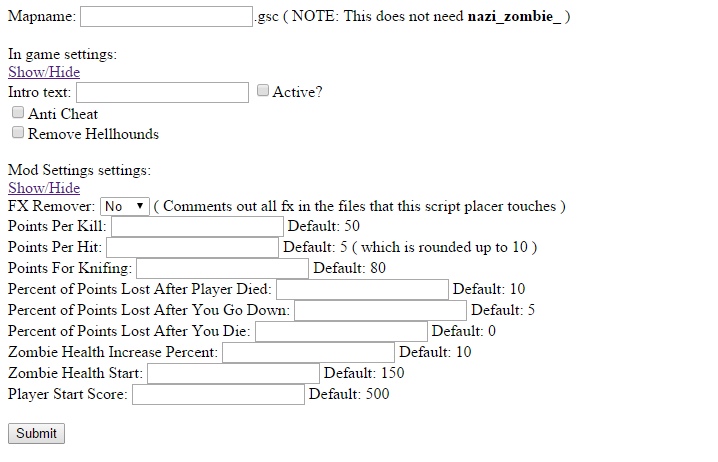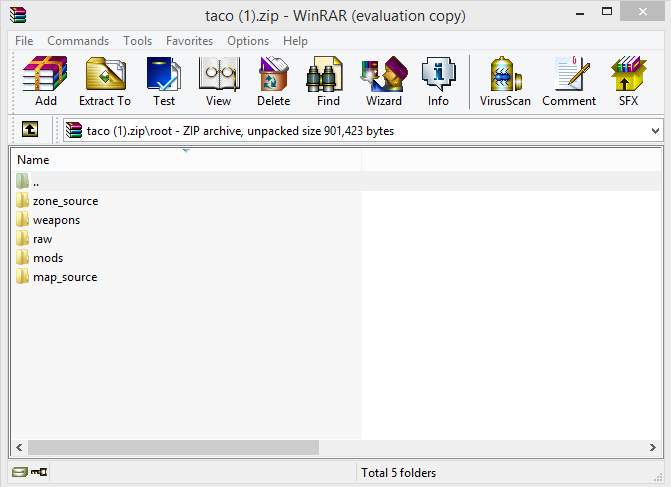 -all the files that you put into your root folder are found in a folder called root inside the raw